Arizona Roof Repair Company
When a natural disaster strikes, stress levels are high and there is plenty to worry about. Instead of taking on the process yourself, contact Advosy Roofing to help take away the insurance claim stress and assist you with the process from start to finish. Since 2010, we have been handling insurance claims for homeowners in Arizona, New Mexico, and Nevada. We will serve as your insurance liaison during this challenging time. We will work directly with your insurance company to make sure you get the repairs that you need.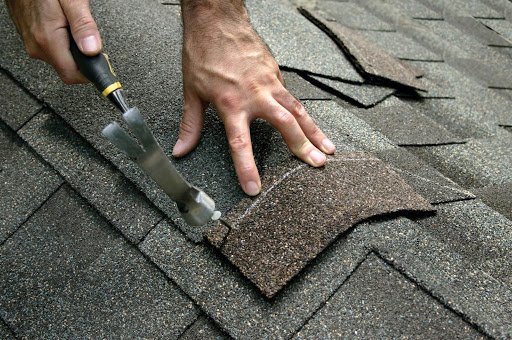 Is it really worth it to repair that roof?  Or is it worth the risk to hold off and hope that the weather stays dry in order to save some funds.  This sounds like quite the gamble to us, one that many homeowners make everyday. However, to us, the decision is easy: fix the damage when it happens! Our objective with this guide is to make certain you are better equipped for managing what truly is an ongoing wager between your roof and the components outside, in addition to the factor of time.
Let's begin with the primary factor for this guide, the anticipated expense range for a typical roof repair: $150 to $400 for small repairs $400 to $1000 for moderate repairs $1000 to $3000 for major repairs Many resident invest between $300 and $1,100 for a roofing repair, or approximately $650 to fix a roof associated problem.
The average cost to install a brand-new roof for a moderate sized home is $7,500+. While this is the worst case circumstance, in regards to cost, it does allow you to begin once again. Still, our goal is to keep expenses affordable, while increasing value. Prior to we go further, it is essential to realize that not all roofs are the very same.
But how dull would the world, or your neighborhood, be if all houses had similar roofing systems? Our information is based upon moderately sized homes (or around 1500 to 2000 sq. ft.) and in many cases with asphalt shingles as the normal product on a roof. We understand that is not the only material, and we'll share expense information on other types as well.
If you can deal with minor jobs, that cost would go down. Yet, the diy technique is consisted of in our references to the gamble. More on that, later. Here we'll keep things short. Remember, there are so many variables that enter into kinds of roofing systems and therefore kinds of problems that may occur.
Generally, shingles around the component will require to be removed to repair sealing and fix flashing. Then shingles are changed. If there are multiple fixtures requiring repair work, then the expense will go up, however generally a specialist will minimize the rate for each as they are already up there, with all the tools.
With leaking skylights, a small damage to rubber gaskets and flashing can be briefly fixed with re-sealing with the assistance of silicone of solar seal. However if the damage is significant in nature, such as damaged flashing around the skylight or majorly harmed seals in the skylight itself, then the damage will not be contained with silicone and the entire skylight will need to be reflashed and possibly changed with a brand name brand-new skylight.