From complete turn key to project manager. Leave the building to the professionals.
Maintaining your property's exterior is a big job, especially for any property that has been around for an extended period of time. Rather than spending your precious time trying to do it yourself, why not allow an established remodeling company to do the work instead? Advosy Roofing is a trusted nationwide home exterior remodeler that has been providing quality services since 1990.
In just the last five years, we have completed over $20 million of restoration work throughout four states! As a family owned company, we have generations of in-depth experience in the home remodeling industry to bring to your next project. When you choose Advosy roofing, you'll get a team that's completely focused on your satisfaction with the finished result. Allow us to assist you with any of the following:
Roofing
Gutters
Siding
Commercial Siding
Commercial Roofing
Storm Restoration
Certified Home Exterior Remodeling Experts
As roofing contractors and remodelers who have helped renovate thousands of homes while being in business, Advosy Roofing still takes pride in each and every job well done.  In addition to being licensed as roofing contractors in Arizona, New Mexico, and Nevada, we are proud of our status as:
CertainTeed Master Shingle Applicators
Tamko Pros
Owens Corning Preferred Contractors
HAAG Certified Roofing Experts
Storm Damage Restoration Services
Your home or business can sustain serious damage during a storm, but with our affordable storm damage restoration services, we have you covered. We work with homeowners and commercial clients alike to help them rebuild properties, file insurance claims, and make sure the damage does not lead to secondary issues. Types of storm damage can include:
Hail Damage
Wind Damage
Storm Damage
Get Your Free Quote from the Trusted Name in Remodeling and Storm Restoration
If you need repairs and want to file a claim, our contractors are available to conduct an in-depth roofing inspection to check for visible damage. You and/or your insurance provider will receive a comprehensive report, complete with dozens of images, plus a detailed cost estimate for the work. Our service department can coordinate directly with the insurance company to secure approval for your claim as quickly as possible.
When you are ready to begin your exterior remodeling project, give us a call or fill out our online form. A specialist will help you arrange a complimentary, onsite consultation right away.
From complete turn key to project manager. Leave the building to the professionals.
Family Owned AND INDUSTRY-CERTIFIED ROOFING CONTRACTORS
We are genuinely passionate about our work and approach each project with the utmost integrity.
STATE-OF-THE-ART TECHNOLOGY
For residential and commercial roofing, we utilize cutting-edge software, leaving our experts free to focus on their work, and on you.
We guarantee a completed installation—always to the highest standards—as fast as possible.
Made my life easy. Helped me get a new roof through my insurance.
They had a contract to replace the roof and got a crew over the day after the Monday holiday in MAY the crew arrived at 6:00 am stripped off the old roof and installed the new roof and 3 whirlly -birds on the roof and 3 pieces of the facia board by 2:30 in the afternoon. The new roof looks great.
Zeniff Armando Pantoja
2020-10-13
They take care of your roof as it was theirs, nice people work there
James Kapuscinski
2020-10-01
Very easy to work with. Went above and beyond the work that was expected. Highly recommended, would use again!
Advosy replaced my old roof. The were very professional and did excellent work. The took the old roof off and replaced the new one in just 2 days. I would recommend them to anyone looking for roofers.
Antonio Castaneda
2020-09-29
This company has set the bar as high as possible with the level of service I have received during the whole process.To start with Advosy kept me informed and updated me regularly leading up to the roof replacement. Including alerting me to a delay they experienced due to the job prior to me. This was very refreshing to get this excellent level of communication. The crew showed up early as expected the day of installation making sure to tape off all areas where it would be dangerous to stand during the job. This was exceptional! Safety is obviously paramount. Once prepared, the tear off went swiftly and with a surprisingly small amount of debris even reaching the ground where tarps had been strategically placed to catch everything. By my rough calculations the crew arrived, tore the roof off and completely re-roofed my home in a matter of 6 hours! This is incredible! Not only that but the job was done with expert precision. As a former AZ roofer I inspected the job and am extremely satisfied. Thank you all who were involved. I highly recommend this company.
Advosy Construction is a company with integrity. I would, and have, recommend/ed them to family. They will help navigate the insurance mine field that most people have no idea where to even start. If your shingle roof has been damaged, give these guys a call!
Solved my roofing issue quickly, they start early in the morning - completed repairs in a single day. I recommend Advosy Construction for anyone that wants their roof done right and professionally!
Very friendly and knowledgeable crews that puts an emphasis on quality workmanship. I'm truly blessed to work for such a great company
Best professionals in the business! Wouldn't contact any other roofing contractor to do anything. Cody and Jesse are about efficient as they come. Call them today if you have any type or construction needs.
Wesley Hathcock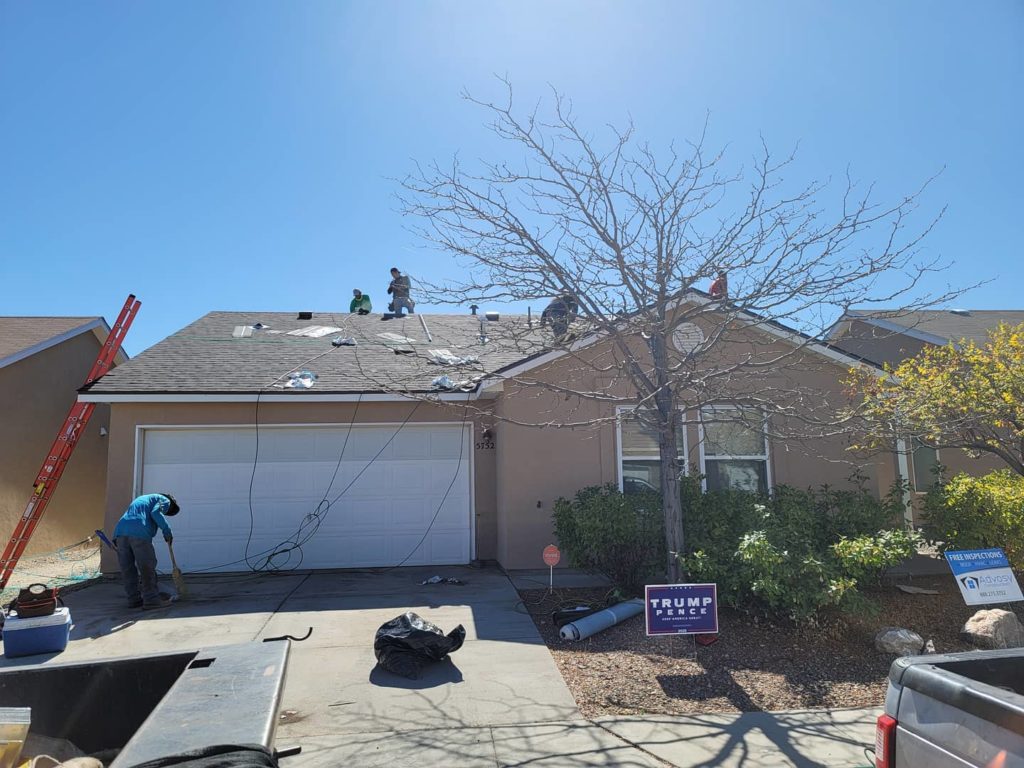 When you choose Advosy Roofing, you will find out that we treat your home as if it were our own! That is why we take the time to provide you with information on the best roofing product for your house. Our goal is to make sure that you're comfortable and taken care of every step of the way! Our dedicated Account Managers will educate you on options that are tailored to your home. This is why we provide services such as:
– Asphalt Shingle Roofing
– Tile Roofing
– Flat Roofing
– Calpac Roofing
When it comes to the project workflow, commercial and residential roofing are very similar. Between these two types of projects, our clients will always receive the same high quality install and our best customer service. Commercial roofing projects, however, are often much larger than a residential project. Reasons include more labor, materials and even special equipment to complete the job. When you start your Commercial Roofing Project with Advosy Roofing, you can trust that your project is in the best of care, led by our team of with over 200 years combined experience. Our team of expert commercial roofing contractors will manage every step from initial inspection through the full completion. We put safety, customer service and project management first so that your project is done right the first time.
With Advosy Roofing, every project is extremely important to us, that's why we focus on specific attention to detail so that every project completed lasts as long as possible. With our roofing expertise, we understand the importance of the materials and installation methods to use.
Tile is one of the most attractive and durable materials you can use on your roof. When properly installed, tile roofs can last for decades: up to 30 or 40 years! When compared to the longevity of asphalt shingle and other materials, it's no wonder that tile is considered to be one of the strongest and most weather-resistant materials you can choose.
Because tile roofing costs more to install than other types of roof, it's important to choose a contractor who will treat you fairly and honestly. With decades of experience serving the local area, Advosy has built a reputation founded on integrity. We deliver the quality you expect at the price you expect. Throughout the job we will communicate openly and prioritize quality in every step.
If you're interested in installing a tile roof on your home or property, you've come to the right place! At Advosy, we can help repair and replace roofs. To get started, contact us today!
Options In Shingle Roofing
3-Tab Asphalt Shingles: Also known as standard shingles, composite, fiberglass, laminate and strip shingles – traditionally 3-tab shingles have been more popular than architectural two as the cost difference was substantial. They are available in a wide assortment of colors and homeowners are still usually pleased with all of the choices available to them at reasonable prices.

Architectural Shingles: Also known as high dimensional shingles, they are priced just a small amount higher than the most common asphalt 3-tab shingle. Traditionally the cost difference was more substantial, requiring homeowners to decide between budget necessities and visual appearance lending an air of elegance with their raised appearance. The heavier weight and high dimensional appearance make them an ideal choice for higher wind ratings, higher fire ratings, hiding roof imperfections and longer manufacturer warranties.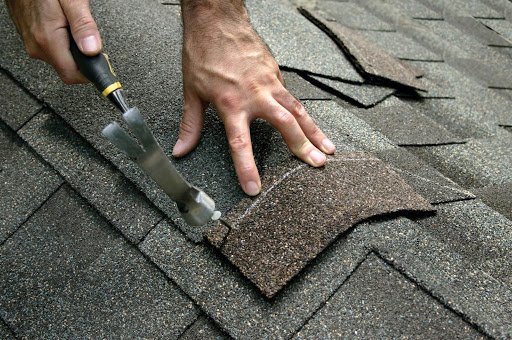 When you have a leaky roof from a recent storm, it can be hard to tell if you need a full roof replacement or just need roof repairs. That's why we at Advosy Roofing offer free roof inspections, to help you know what the best plan of action is for your roof. Not only do we have affordable and fast roof repairs, we also specialize in helping you work with your insurance to help cover the cost whenever possible. 
When a natural disaster strikes, stress levels are high and you already have enough to worry about. Instead of taking on the process yourself, contact Advosy Roofing take away the insurance claim stress and assist you with the process from start to finish. Since 2010, we have been handling insurance claims for homeowners in Arizona, New Mexico, and Nevada. We will serve as your insurance liaison during this challenging time. We will work directly with your insurance company to make sure you get the repairs you need that are up to code.
Home painting is often an important step of the moving process. If your home or rental property is in need of a fresh coat (or two) of paint, you'll have to decide how you want to proceed. Do you hire a professional painter or break out the ladder and purchase the exterior house paint yourself? Depending on the scale of the project, your time frame, and whether it's an exterior or interior house painting job, the answer might be difficult. Allow us to assist you in these home improvement goals as well, so that way you no longer have to worry about those concerns. When you work with Advosy Construction for any painting or home improvement projects, you can be confident that you are getting top of the line quality service and work for you home. 
Whether it's interior or Exterior home painting, you can be sure you'll be taken care with Advosy Construction's home painting.