When a natural disaster strikes, stress levels are high and you already have enough to worry about. Instead of taking on the process yourself, contact Advosy Roofing take away the insurance claim stress and assist you with the process from start to finish. Since 2010, we have been handling insurance claims for homeowners in Arizona. We will serve as your insurance liaison during this challenging time. We will work directly with your insurance company to make sure you get the repairs that are up to Arizona code.
If you are a homeowner looking for a trustworthy roofing company, there's a good chance your property has been damaged in a recent storm. Due to the severity of weather, thousands of roofs are replaced every year due to hail and wind damage. These roof replacements are typically covered by most homeowners' insurance policies.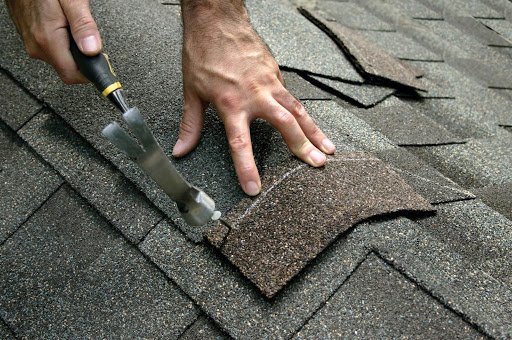 A quality roofing company should know the "ins and outs" of the insurance claims process to best help the members of their community. If your roofing contractor is unable to explain your insurance claim in plain English, you may want to speak to a Advosy representative.
For many of our customers, a hail/wind claim is the first and last claim they will ever file on their homeowner's insurance policy. Having a good understanding of this process allows our field representatives to best help homeowners maximize the return on their insurance investments.
If you have recently filed a claim with your insurance company, received an insurance settlement, or would just like to know whether it makes sense to pursue an insurance claim, Advosy and our team of claims specialists can help. Call us today and a representative who is well-versed in the claims process will be able to help you in as little as 24 hours.
What are the signs of an insurance claim?
Your area was recently affected by a storm or hurricane
Missing shingles
Water leaks inside your home
Creased or "lifted up" shingles
If you have encountered any of this issues, please call us today!
No one wants to experience a natural disaster. Hail, wind, and hurricanes are all-natural events that can cause damage to your home. If you experience one of these three events, quickly identifying possible
storm damage
is essential. If unsure, give us a call for a free evaluation.
We will perform an in-depth, extensive inspection of the entire exterior of your home. We will clearly explain the process and walk you through the experience one step at a time.
Meet and assist the insurance adjuster with anything needed to identify damages. Also, since we use the same Estimating Program as most major insurance companies, we can quickly and efficiently send the estimate to your insurance company. If additional damages are found once the repair or replacement project has started, we can work with your insurance company to supplement any other damages found.
Once the claim has been approved, we will proceed with the needed replacement and repairs to bring your home back to pre-loss condition.